Top tips from dads that will keep your car moving
Driving schools have been around for ages, but the first real driving instructor was always closer to home. From drives to school or road trips, many people will remember the way their dad's practiced safe driving. But what about the tips on car maintenance that he passed on?
Here are some top advice from dads, minus the dad jokes, of course.
Never ignore the "check battery" light on your dash
When car manufacturers create warning systems, they do so with a purpose, to prevent you from having an unwanted breakdown. So, when the "check battery" symbol lights up, it could only be one of two things, the alternator or the battery. Lucky for you, testing both these important components is rather simple. All you need to do is pop-in to your nearest battery specialist and they Will do a complete assessment of your battery and test your alternator. And the best part is – it's free. If the battery needs replacing, it's quick, easy and most of all, affordable.
When jumpstarting your car, always be safe
If your car was parked for a while, like most of us during lockdown, or you simply ignored the "check battery" symbol, don't stress. Dad's around the world will teach you this method for safe jumpstarting.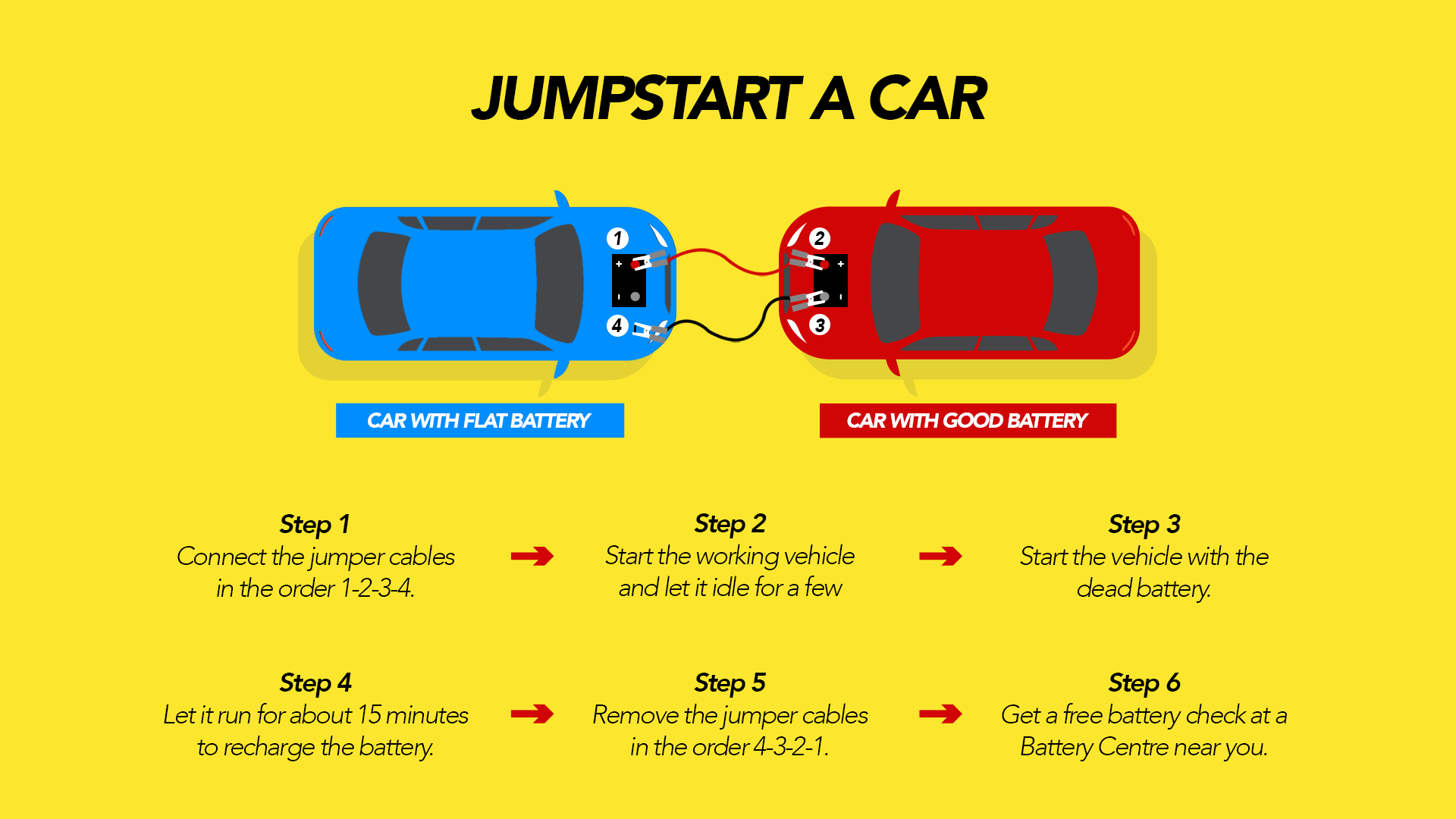 Minimise power usage when the car is turned off
Car batteries are happiest when they're close to a full charge. For this reason, dads always turn the radio off, double check the lights and check all the doors are closed. That way, the warning systems don't drain any unnecessary power.
Always keep your battery terminals clean
Check the battery does not have residue around the terminals, this negatively impacts the performance of your car battery.Corrosion causes high-resistance that results in terminals heating up and reduces the charge output, making your battery work harder to start the car. Clean the battery by using an old toothbrush and a mixture of baking powder and hot water. This safely removes the corrosion. Remember, turn the car off before cleaning the terminals.
Check your battery at least twice a year
In addition to having your fluid levels checked, dads around the world always suggest you have your battery checked at least twice a year by a specialist. While dad could do this at home with a voltmeter, it's best to take your car to the trusted battery specialists, not only will they check the health of your battery, they'll also check your alternator, for free.
So, before you head out on a road trip of any sort, be sure to remember these dad tips.